Make it easy recipes
If learning how to cook the basics is on your bucket list, Hersha Patel and Ellis Barrie are here to make it easy with recipes and videos to help you.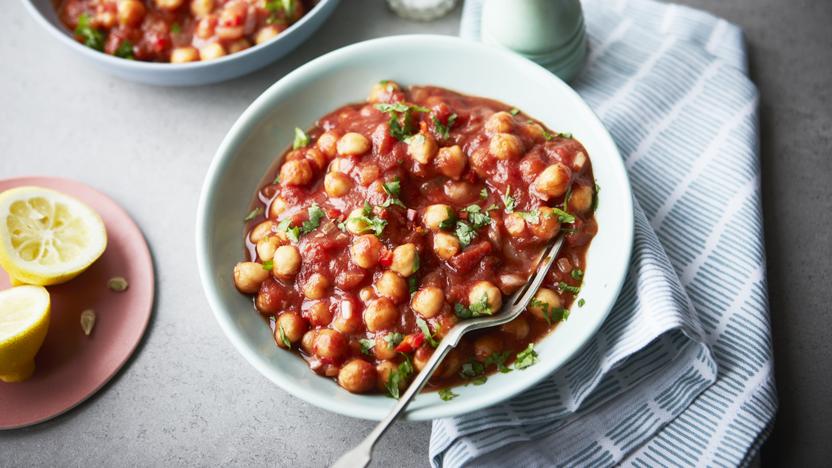 This easy vegan chana masala recipe gives you a warm, cosy feeling in no time at all. Perfect for any season, this chickpea curry is one to bookmark.
Each serving provides 327 kcal, 14g protein, 39g carbohydrates (of which 14.5g sugars), 10.5g fat (of which 1g saturates), 11g fibre and 0.6g salt.
Main course