Make ahead Christmas recipes
Want to stock your freezer with some homemade starters, sides and puddings ready for Christmas? These make ahead Christmas recipes will get you ahead of the game.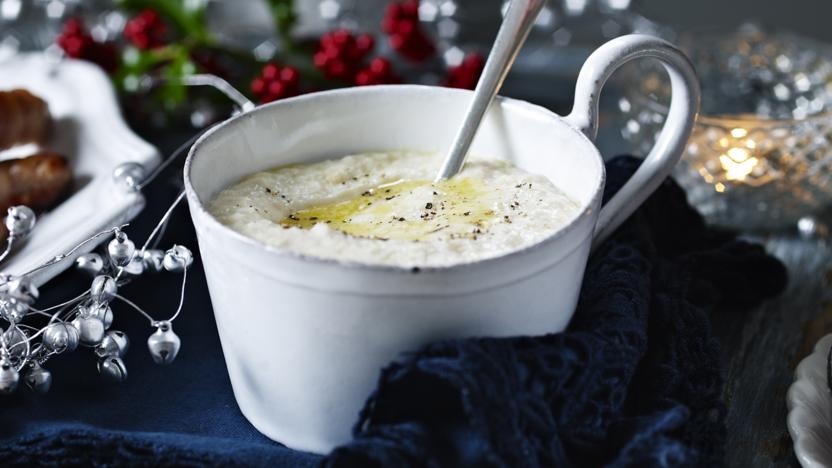 by James Martin
James Martin's simple recipe for a classic bread sauce - wonderful with any white meat, but especially Christmas turkey.
It can easily be made ahead of time too.
Side dishes
More Christmas collections