Low-sugar recipes
A low-sugar life can still be sweet, all of these simple recipes are low in added sugar. Swap sugary breakfast cereals for cinnamon porridge, give making your own ketchup a go and don't forget about dessert!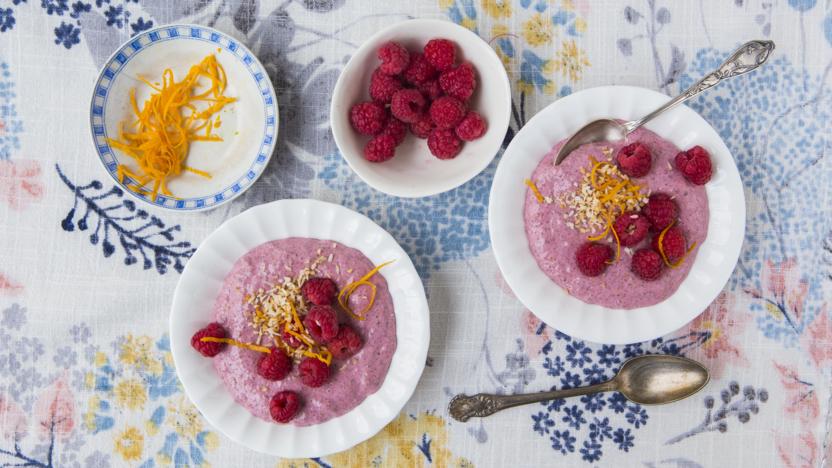 by Hemsley + Hemsley
This low-sugar (potentially vegan) chia pudding is perfect for hot days and lazy mornings.
This dessert provides 575 kcal, 7g protein, 22g carbohydrate (of which 11.5g sugars), 52g fat (of which 32g saturates), 12g fibre and 0.1g salt per portion.
Desserts
More Healthy diet plans collections