Low-sugar desserts
Swap ready-made sugary desserts for fruity jellies, chia puddings and light and low pancakes.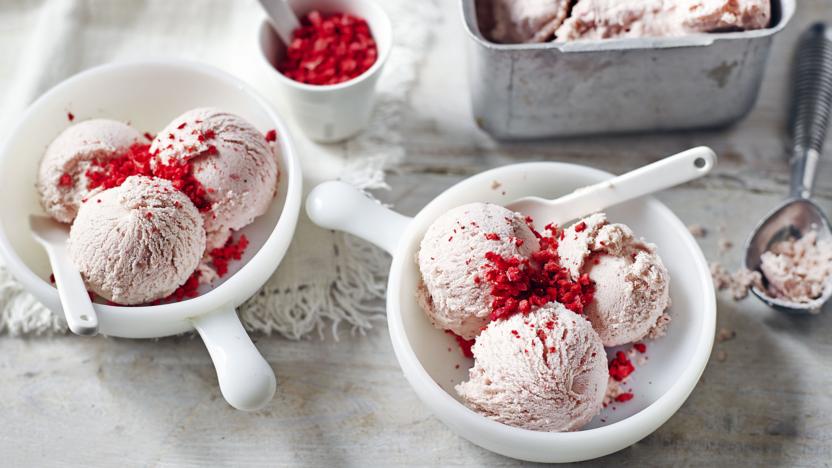 by Justine Pattison
This tasty ice-cream contains no added sugar, getting its sweetness from strawberries and vanilla.
Equipment and preparation: for this recipe you will need a pre-chilled ice cream maker.
This ice-cream without the topping contains 285 kcal, 4.5g protein, 9g carbohydrate (of which 8g sugars), 26g fat (of which 14.5g saturates), 1g fibre and 0g salt per portion.
Desserts