Low-calorie recipes
These recipes are for those on a 1,200 - 1,500 calorie diet. Pick and mix your favourites and alternate to keep things exciting.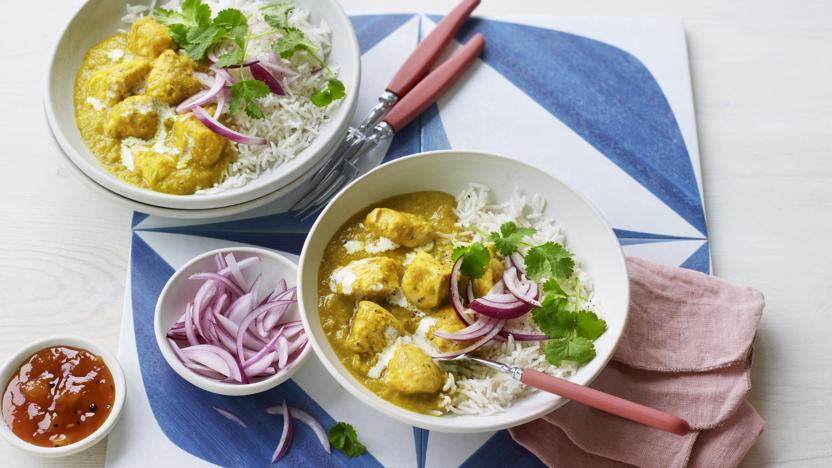 by Justine Pattison
This chicken korma is full of flavour and exciting ingredients but is quick and easy to prepare, making it an ideal midweek dinner. It is also great for a low-calorie meal option.
Each serving provides 499 kcal, 46g protein, 53g carbohydrates (of which 7.5g sugars), 10g fat (of which 3.5g saturates), 6g fibre and 1.3g salt.
Main course
More Healthy diet plans collections