Lasagne hacks
Want to make lasagne easier or healthier? We have the recipes for you.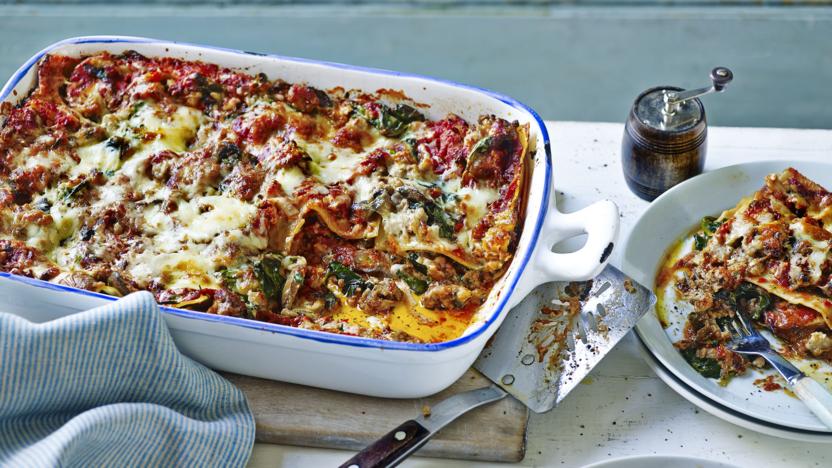 by Mary Berry
Mary Berry's wonderfully different take on lasagne is super quick, perfect for a midweek supper.
Equipment and preparation: for this recipe you will need a shallow 2¼ litre/4 pint ovenproof dish measuring about 30x20cm/12x8in and 6cm/2½in deep.
Main course
More Student food collections