Christmas recipes for kids
Cooking with the kids at Christmas is a really fun family activity. Bake up a storm with reindeer cupcakes, snowman cookies, festive brownies and Christmas shortbreads. Enjoy yourselves or share with friends as gifts.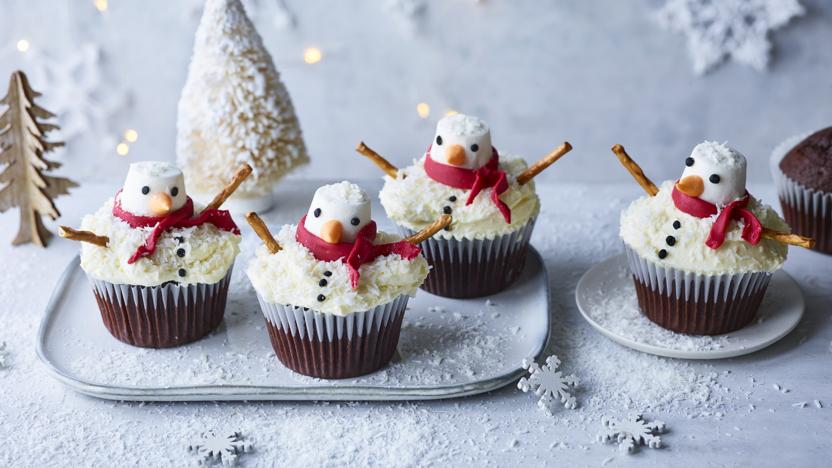 by Annie Rigg
Cupcakes are perfect for kids and adults to make this Christmas season. Keep a steady hand piping the eyes and mouth on these super-cute snowman cupcakes.
Cakes and baking
More Christmas collections