Italian comfort food
Cosy up with some classic Italian comfort food. Try lasagne, pasta bake or risotto.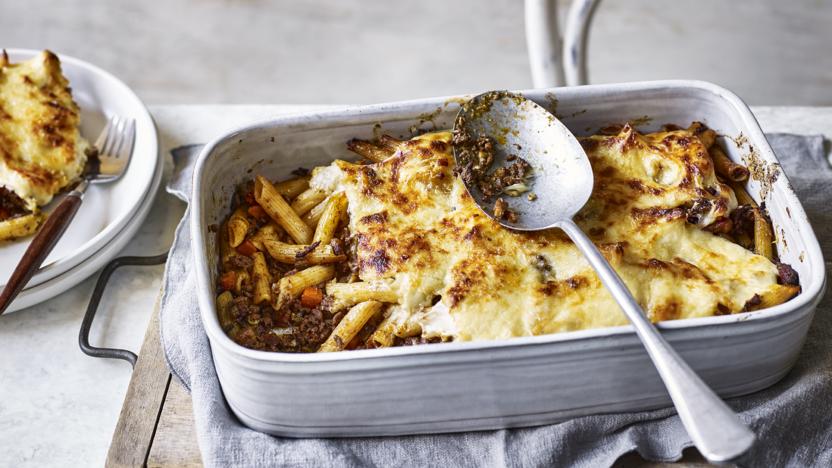 by Anna Del Conte
Ragù, or bolognese sauce, is easy to make but takes time to cook. It cooks by itself and you have only to keep an occasional eye on it to prevent it from burning. Use it as part of a relaxed pasta bake.
Main course