High-fibre meals
Fill up on fibre with these delicious recipes for breakfast, lunch and dinner.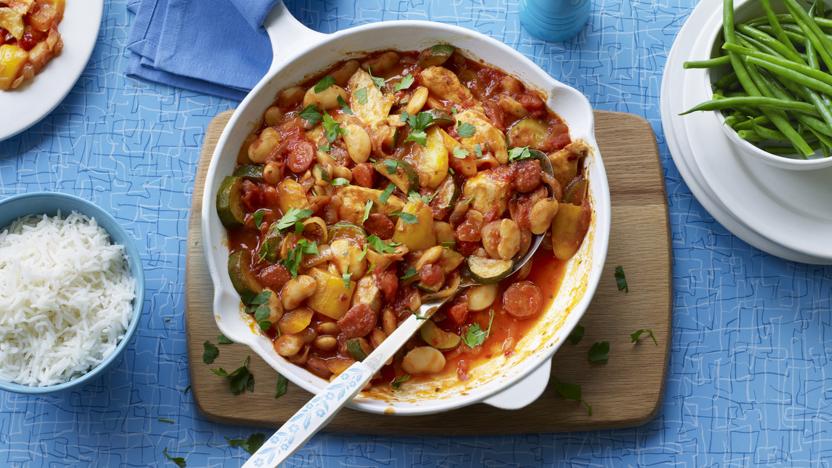 by Justine Pattison
Healthy chicken breasts and butter beans get a flavour boost from a little bit of cooking chorizo and red wine. Green beans are excellent when in season, but you can also use broccoli, green cabbage or kale on the side.
With a GI of 58 this meal is high protein, low GI.
Each serving (without rice) provides 352 kcal, 13g protein, 18.5g carbohydrates (of which 10.5g sugars), 13g fat (of which 4g saturates), 9g fibre and 1.7g salt.
Main course