Healthy salad recipes
Recipe ideas for our best healthy salads - from simple green salad, to protein-packed options with chicken, beans, tuna or cheese.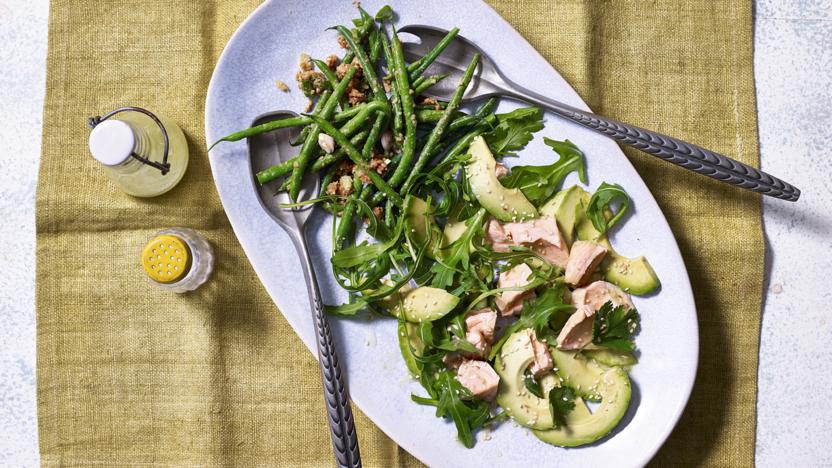 by Donal Skehan
A creamy avocado and salmon salad that's full of healthy fats to keep you going. Spiked with a hot and zingy wasabi dressing this is a mega-salad.
Light meals & snacks
More Healthy summer recipes collections