Healthy pancake recipes
Try our healthy pancake recipes to find out how to make lovely light pancakes, sweet or savoury.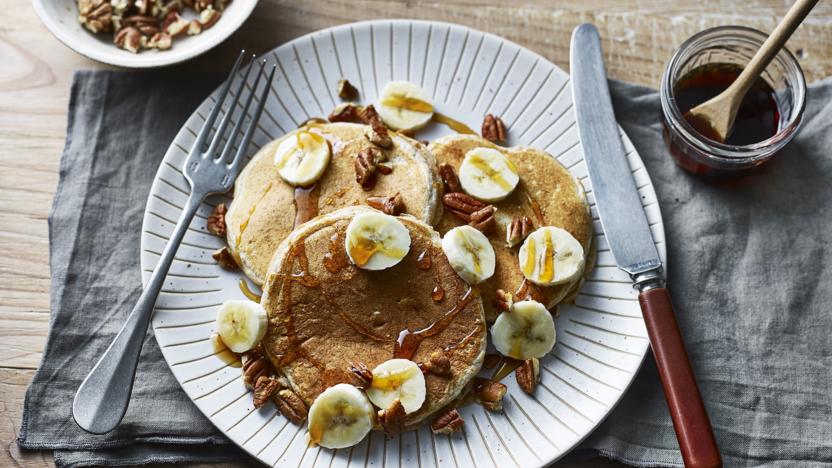 by Justine Pattison
Deliciously light and fluffy banana pancakes, made healthier by using wholemeal flour for extra fibre. Serve in stacks with sliced banana and crunchy pecan nuts, or mixed berries.
Each pancake (without the optional toppings) provides 97 kcal, 3g protein, 15g carbohydrates (of which 7g sugars), 3g fat (of which 0.5g saturates), 0.5g fibre and 0.2g salt.
Brunch
More Pancake Day collections