Healthy packed lunches
Pack a lunch to look forward to! Full of healthy snacks and fresh alternatives to the same old sandwiches, these recipes are really easy to prepare ahead.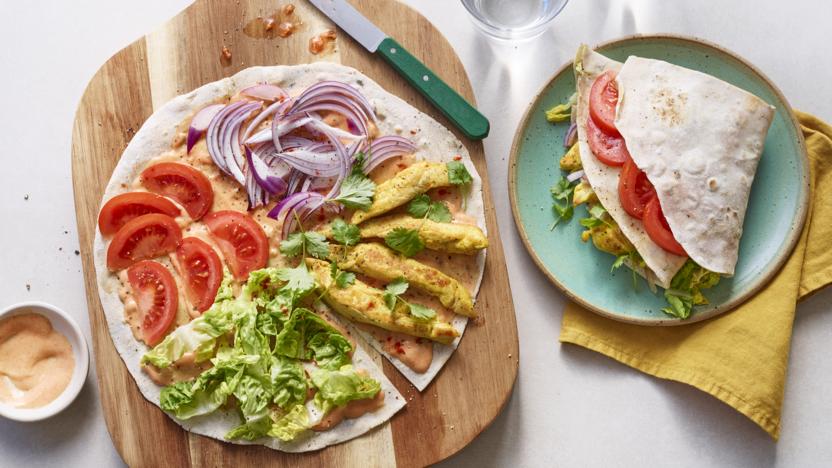 by Romy Gill
This easy chicken wrap recipe was inspired by the TikTok sensation. Simply fill each quarter with a different filling and fold up for instant layers.
You could use ready-made tortilla wraps for this recipe to make it quicker.
Light meals & snacks