Healthy mince recipes
Find all our favourite healthy mince recipes here. Burgers, meatballs, lasagne and more.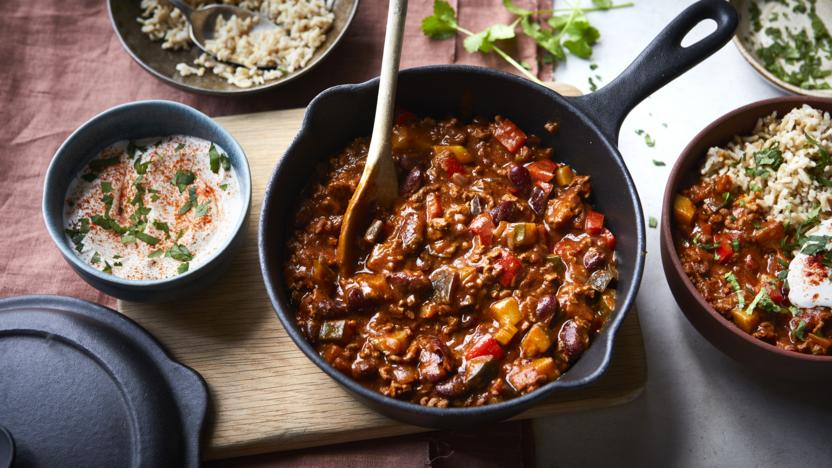 by Sunil Vijayakar
You'll feel full of beans and be well on your way to five a day with this healthy chilli con carne.
Each serving provides 505 kcal, 40g protein, 61g carbohydrates (of which 14.5g sugars), 8g fat (of which 3g saturates), 14g fibre and 1.2g salt.
Main course