Healthy British classics
You can make a classic British menu healthier with these recipes. Tastes like you're at the pub, but without the extra calories.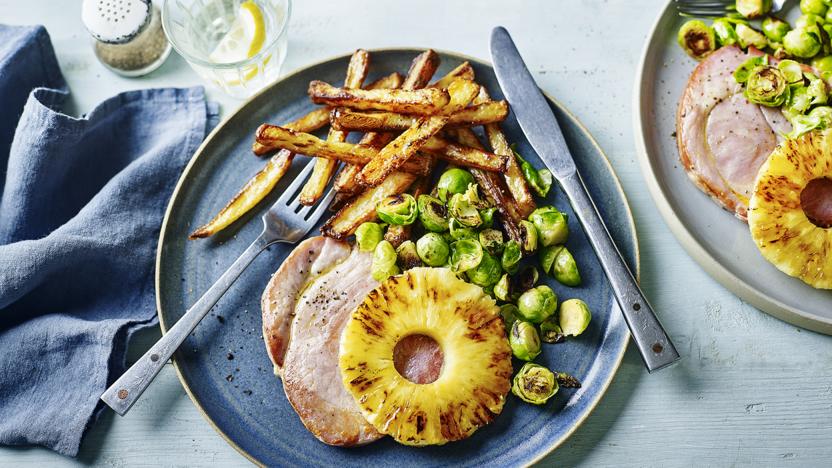 by Emily Angle
A pub classic made a little healthier for when you want a little treat. Stir-fried Brussels sprouts are a world away from soggy boiled ones.
Each serving provides 517 kcal, 38g protein, 48g carbohydrate (of which 12g sugars), 17g fat (of which 5.5g saturates), 9.5g fibre and 4.1g salt.
Main course
More St George's Day collections