Healthy barbecue recipes
If you find it all too easy to gorge yourself on burgers and sausages at a barbecue, fill up on these delicious healthy options instead without losing any of the pleasures of summer.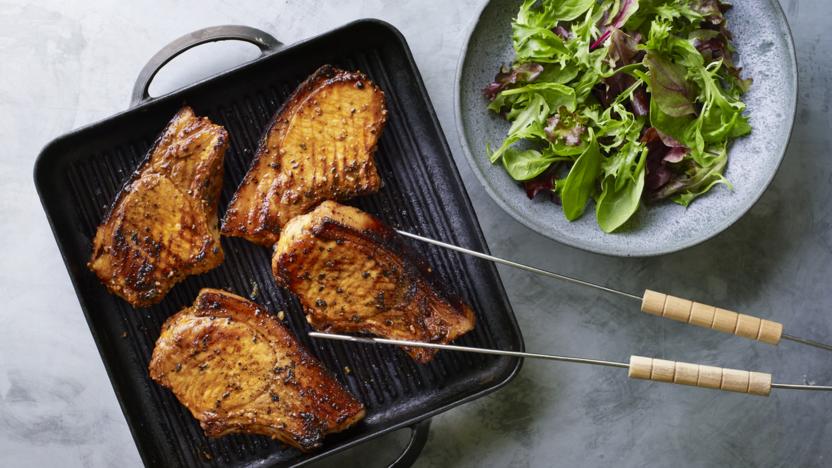 by Rachel Phipps
An easy pork chop recipe to cook under the grill or on the barbecue.
Each serving provides 230 kcal, 38.5g protein, 0.6g carbohydrate (of which 0g sugars), 8g fat (of which 2.5g saturates), 0.5g fibre and 0.8g salt.
Main course
More Barbecue collections