Hairy Bikers' Christmas recipes
The Hairy Bikers have all the Christmas recipes that you will need this festive season. Meats, vegetarian options, sides, puds and more. Get ready for the best dinner your friends and family will ever have.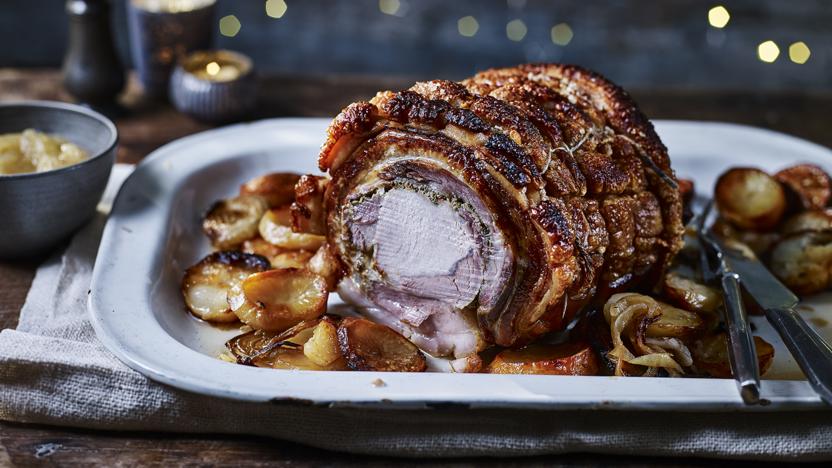 by The Hairy Bikers
Ask your butcher to butterfly the pork. This way the flavouring permeates the loin all the way through, especially if you leave it for two days to marinate in the fridge. This recipe is a great Italian alternative for a Christmas roast pork.
Main course
More Christmas collections