Full of beans
Beans and pulses are full of protein, iron and fibre. Discover the joys of beans, lentils and chickpeas in our tasty recipes for chilli, burgers, salads and curries.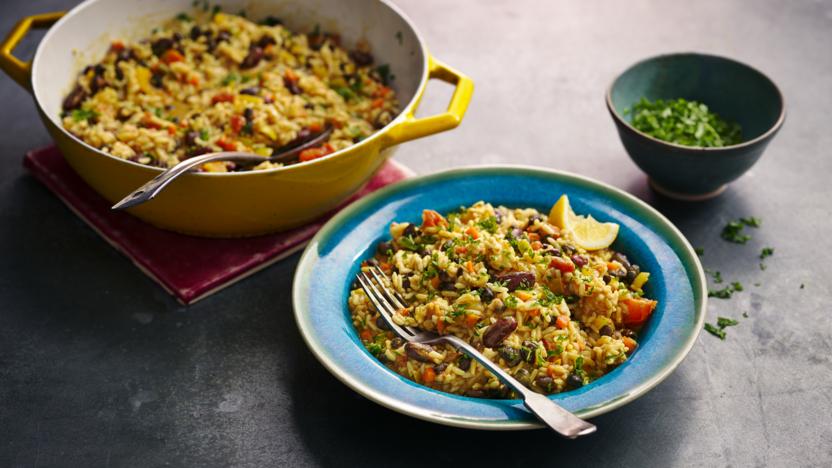 by Shaun and Craig McAnuff
This recipe uses the most popular beans in a Caribbean kitchen (black beans and kidney beans), all cooked up in a turmeric paste which adds extra flavour to the soft fluffy rice.
Each serving provides 533 kcal, 15g protein, 84g carbohydrates (of which 7g sugars), 12.5g fat (of which 7g saturates), 11g fibre and 1.3g salt.
Main course