Gluten-free pancakes
Gluten-free pancake recipes are easy and just as delicious as traditional pancakes. Noone should miss out on the pancake fun.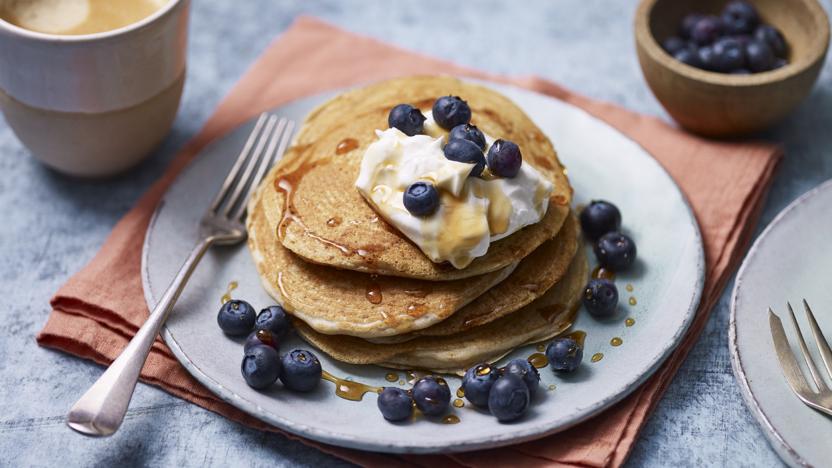 by Emily Angle
These gluten-free buckwheat pancakes are a vision of health. Enjoy them with yoghurt, berries or a drizzle of maple syrup for a breakfast treat that makes you feel good.
See the tip to make your buckwheat pancakes vegan.
Each serving (without the optional toppings) provides 178 kcal, 5g protein, 26g carbohydrates (of which 2g sugars), 6g fat (of which 2g saturates), 0.5g fibre and 1.1g salt.
Brunch
More Pancake Day collections