Food to fuel exercise
Stock up on good carbohydrates before exercising with these simple recipe ideas.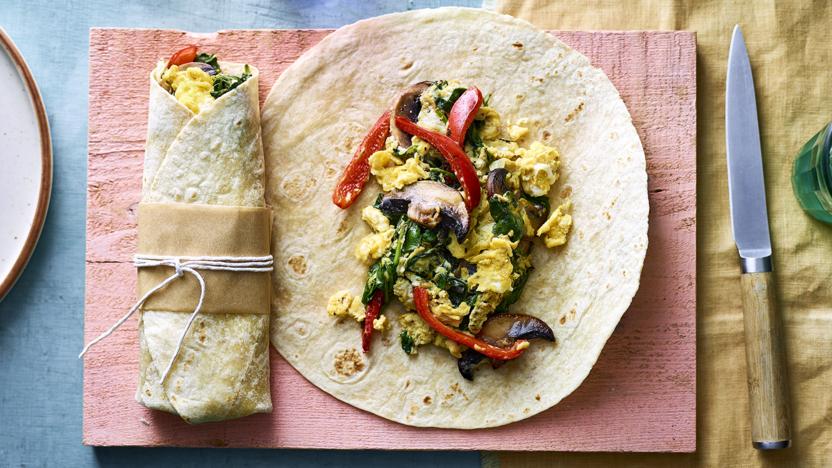 by Priya Tew
These veggie breakfast wraps are great to make in batches for when you want a quick breakfast-on-the-go. Wrap in foil to eat on the day, or see the Recipe Tip for freezing instructions.
With a GI of 25.7, this meal is high protein, low GI. Each serving provides 405 kcal, 27g protein, 30g carbohydrate (of which 4.2g sugars), 19g fat (of which 5g saturates), 5g fibre and 1.4g salt.
Brunch
More Healthy diet plans collections