Food for sharing
Flavourful food is the best way of bringing people together and these recipes are perfect for sharing.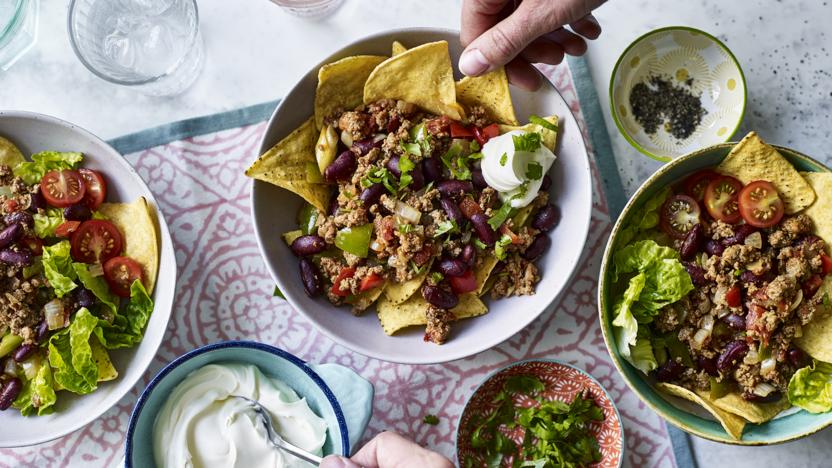 by Rob Eades
Make your own seasoning for these tasty and affordable turkey taco bowls.
Each serving provides 756 kcal, 51g protein, 55g carbohydrates (of which 15g sugars), 37g fat (of which 7g saturates), 15g fibre and 2.5g salt.
Light meals & snacks
More Dinner party collections