Egg-free pancakes
Turns out you don't need eggs to make pancakes! Now... sweet or savoury?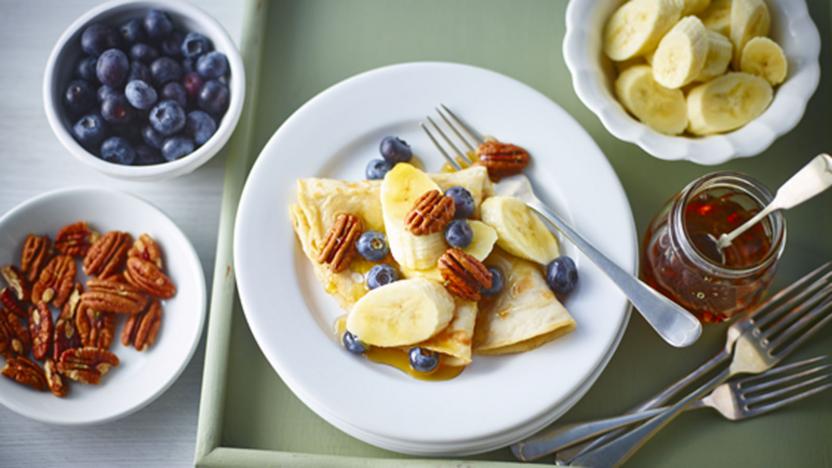 by Pippa Kendrick
Gluten-free and vegan pancakes that taste absolutely delicious.
This easy banana pancake recipe is perfect with sliced bananas, berries and toasted nuts. They also work brilliantly with lemon and sugar. The simple and effective mix of gluten-free flours in this recipe will also work for most baking recipes.
For this recipe you will need a food processor.
Each pancake provides 183 kcal, 3g protein, 30.5g carbohydrates (of which 12.5g sugars), 5g fat (of which 0.5g saturates), 1.5g fibre and 0.1g salt.
Brunch
More Pancake Day collections