Eat the rainbow
Want to go to 7-a-day or even 10 portions of fruit and veg? Aiming for more meat-free days? Then these dishes are for you.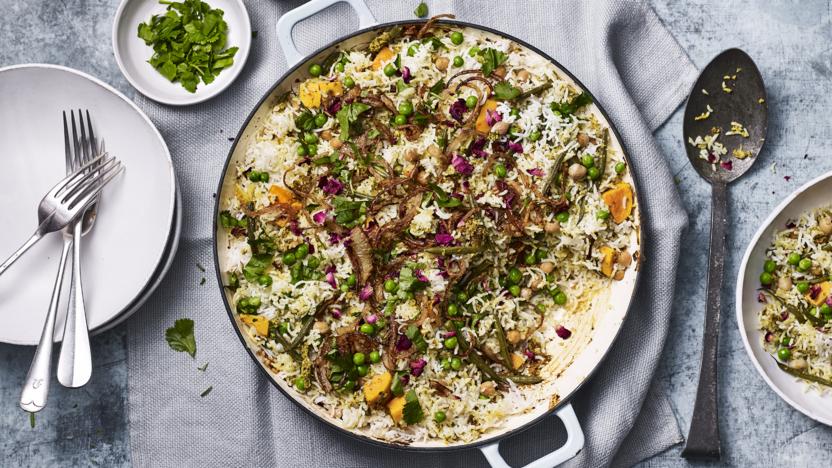 by Sunil Vijayakar
Richly flavoured with saffron and spices, this fragrant rice dish makes a luxurious vegetarian main dish – or serve other vegetable dishes alongside for an Indian-style feast.
Each serving provides 456kcal, 15g protein, 76g carbohydrate (of which 10g sugars), 8g fat (of which 3g saturates), 9g fibre and 0.2g salt.
Main course
More Healthy summer recipes collections