Easy rice recipes
Try our tried and tested easy rice recipes. They're perfect for lazy lunches or side dishes.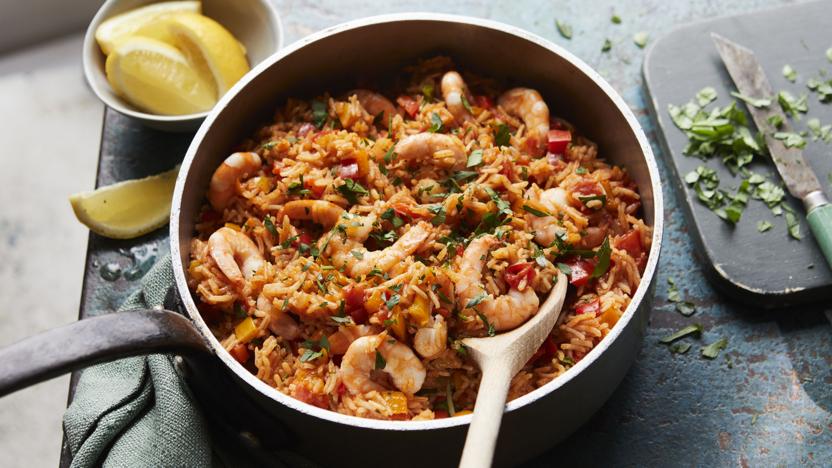 by Sunil Vijayakar
This easy version of the Louisiana classic still uses the 'holy trinity' of celery, pepper and onions to form the base of the dish. It's all cooked in less than half an hour in only one pan, saving you time on the cooking as well as the washing up!
Each serving provides 392 kcal, 28g protein, 59g carbohydrate (of which 8g sugars), 4g fat (of which 1g saturates), 4g fibre and 1g salt.
Main course