Easy recipes for students
These recipes for students all make one or two portions, so no waste, and are a doddle to make.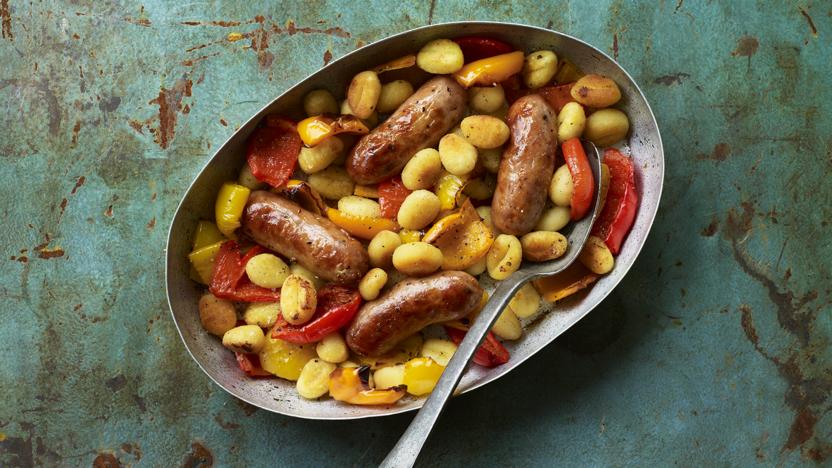 by Rachel Phipps
This easy sausage bake is made with gnocchi rather than pasta. Roasted gnocchi is magical – while the inside stays light and fluffy, the outside goes crisp and golden, like mini roast potatoes.
Each serving provides 600 kcal, 24g protein, 47g carbohydrates (of which 10g sugars), 33.5g fat (of which 12g saturates), 8g fibre and 1.8g salt.
Main course
More Student food collections