Easy recipes for students
If you're just starting out at uni, you'll need a handy collection of easy student recipes to see you through. This is it. With videos, meal prep ideas and money-saving tips, we've got your back.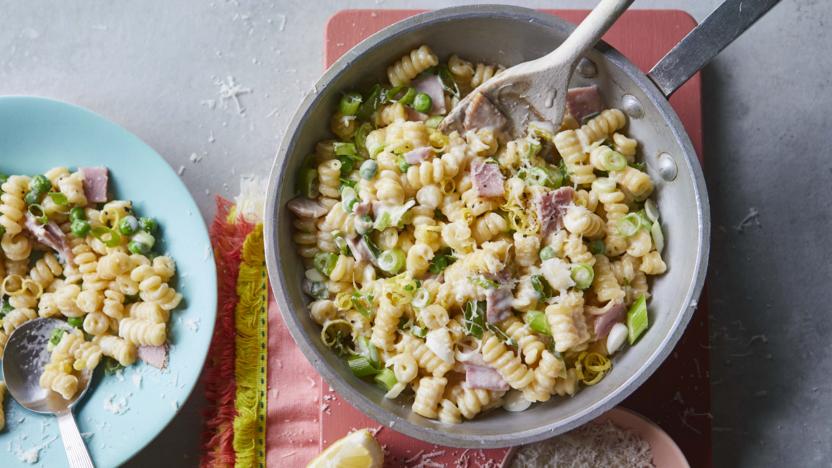 by Sarah Cook
Even if you're new to cooking you can tackle this ham and pea pasta with confidence, as a sauce like this requires little more than warming through to come together. The cream adds a touch of luxury to this supper for one.
Each serving provides 1140 kcal, 38g protein, 86g carbohydrates (of which 7g sugars), 69g fat (of which 42g saturates), 11g fibre and 1.5g salt.
Main course