Easy picnic recipes
These simple recipes can all be made in advance and enjoyed in the sunshine - just the thing to get you outside on your lunch break.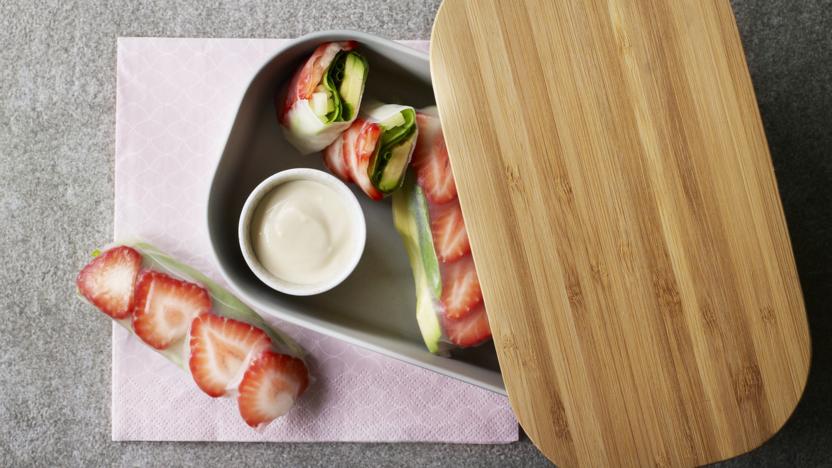 by Rachel Phipps
These easy summer rolls are packed with veggies and perfect for kids' lunchboxes, with a creamy yogurt sauce in a separate pot for dipping.
Each serving provides 93 kcal, 2g protein, 10.5g carbohydrate (of which 2g sugars), 4.5g fat (of which 1g saturates), 2g fibre and 0.5g salt.
Light meals & snacks