Easy fish suppers
Need a little inspiration for family-friendly fish recipes? Or simply want to boost your intake of omega-3s? We've brought together our easiest recipes.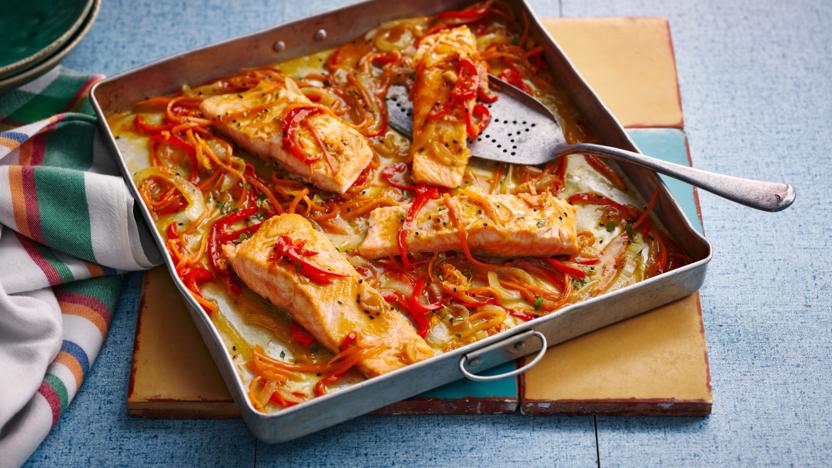 by Shaun and Craig McAnuff
Really simple and flavourful salmon in a sweet mango and spicy sauce – a lovely midweek dinner idea that will have you coming back for more.
Main course