Easy egg suppers
A carton of eggs can easily be transformed into a moreish meal.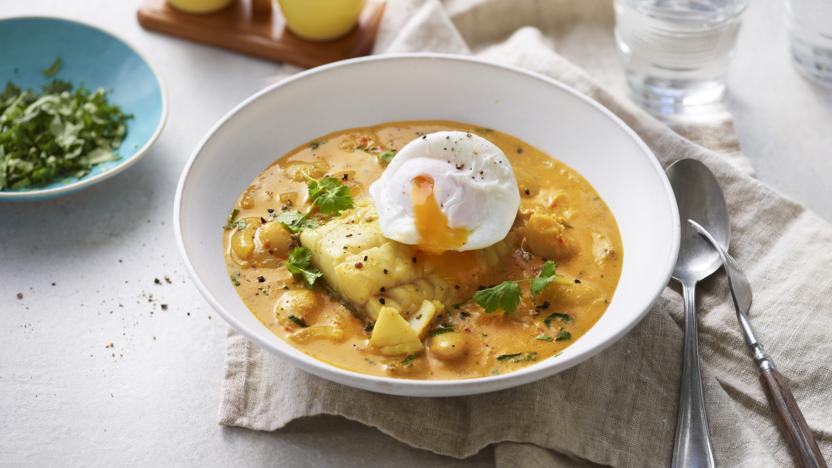 by Ellis Barrie
Homemade spice mix, curry paste, poached fish and eggs – this curry has it all! Use the freshest eggs you have for poaching.
For this recipe you will need a pestle and mortar and a blender.
Main course