Easy egg suppers
A carton of eggs can easily be transformed into a moreish meal.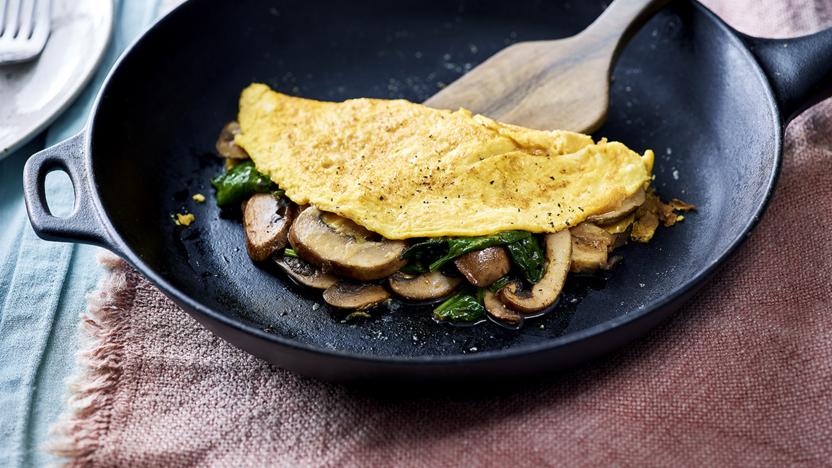 by Priya Tew
A mushroom omelette is a perfect protein-packed meal that you can rustle up in no time. Spinach and paprika give extra fibre and flavour.
With a GI of 13, this meal is high protein, low GI. Each serving provides 304 kcal, 19g protein, 4.4g carbohydrate (of which 0.6g sugars), 23g fat (of which 4.3g saturates), 2.2g fibre and 0.48g salt per portion.
Light meals & snacks