Easy dessert recipes
Easy recipes for desserts that will dazzle your diners. Simple apple crumble, chocolate pots and Eton mess - these delicious desserts are so good, no one believe how easy they were to make.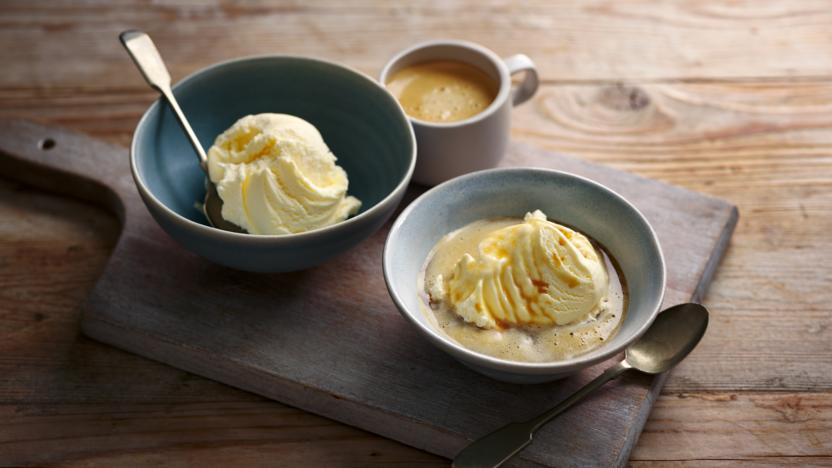 by Rachel Roddy
Affogato means 'drowned', which is exactly what you do to a scoop of vanilla ice cream with a strong shot of hot espresso. The pleasure of this classic dessert is the immediacy – the hot meeting the cold and tasting at all stages of melting, first with a spoon and then drinking the last drops straight from the bowl. It's fun for everyone to count down '3, 2, 1', then drown the four scoops of vanilla ice cream with the espressos.
Desserts
More Easy family dinners collections