Easy Christmas for over 6
Whether this is your first Christmas catering for a crowd, or just another year as the festive cook, these easy recipes are a sure-fire way to cut the stress and cost of your Christmas.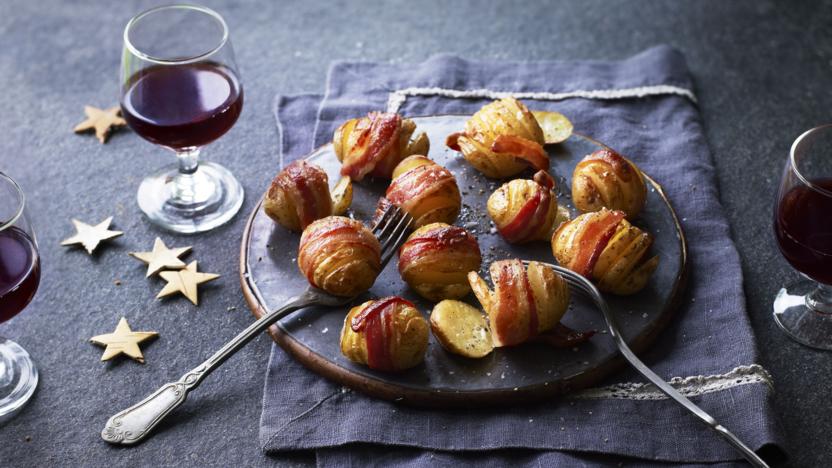 by Becca Spry
Transform humble spuds into tasty Christmas hasselback potato canapés, just add bacon and black pepper. Easy and cheap too!
Starters & nibbles
More Christmas collections