Easy cake recipes
If you're new to baking or need a really easy cake recipe, we have the ideas for you, including a yoghurt cake that you don't need scales to make.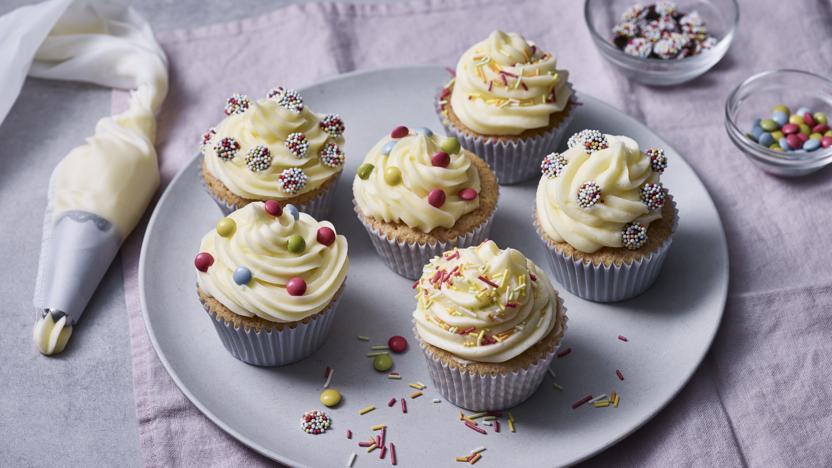 This is the easy vanilla cupcake recipe we turn to for bake sales and school functions. It's quick and easy and fairly foolproof. Get creative with the sprinkles or add a few drops of food colouring to brighten them up.
Need more? Use our cake calculator to customise the recipe!
Cakes and baking
More Birthday parties collections