Easy barbecue
For a stress-free barbecue focus on skewers or spatchcocked chicken as the meat will cook quicker giving you more time to relax in the sunshine.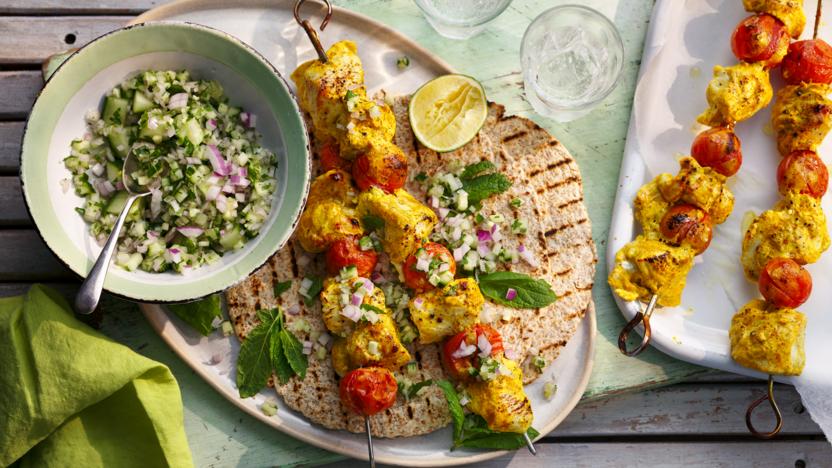 by Sunil Vijayakar
This easy and healthy recipe shows you how to whip up your own chicken kebabs in no time. For this recipe you will need 8 metal skewers.
Each serving provides 413 kcal, 51g protein, 37g carbohydrate (of which 9g sugars), 4.5g fat (of which 1g saturates), 9g fibre and 1.1g salt.
Main course
More Barbecue collections