Vegan carbohydrates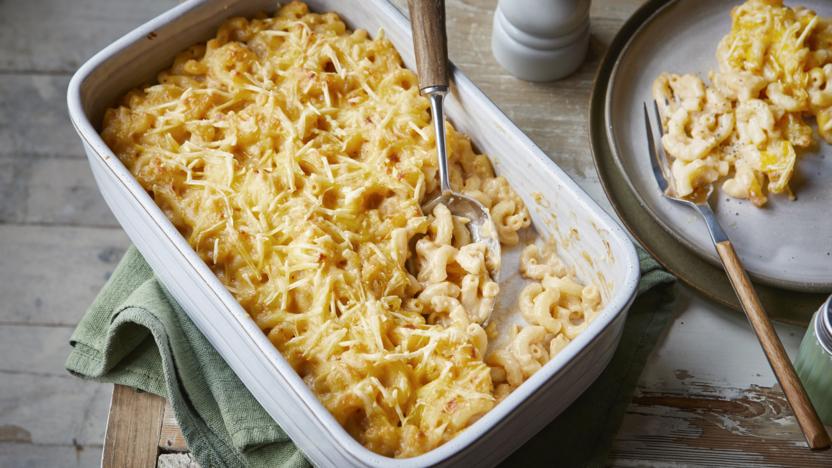 by Lucy Parker
Comfort food at its best, this creamy and indulgent vegan mac and cheese is a pure crowd pleaser. You could also use truffle oil instead of olive oil for a luxuriously fragrant sauce.
If you don't use it already, nutritional yeast is a "cheesy" substitute. It often comes in flakes, which makes it brilliant to stir into warm sauces like this one. It creates a luxurious, tangy, silky sauce. It is also a vegan source of vitamin b12.
Each serving provides 490kcal, 10g protein, 58g carbohydrate (of which 2g sugars), 23g fat (of which 8g saturates), 5g fibre and 2.1g salt.
Main course