Diabetes recipes
If you've been diagnosed as type 2 diabetic, prediabetic or are just worried about developing the condition, these healthy twists on popular dishes will help you get on track.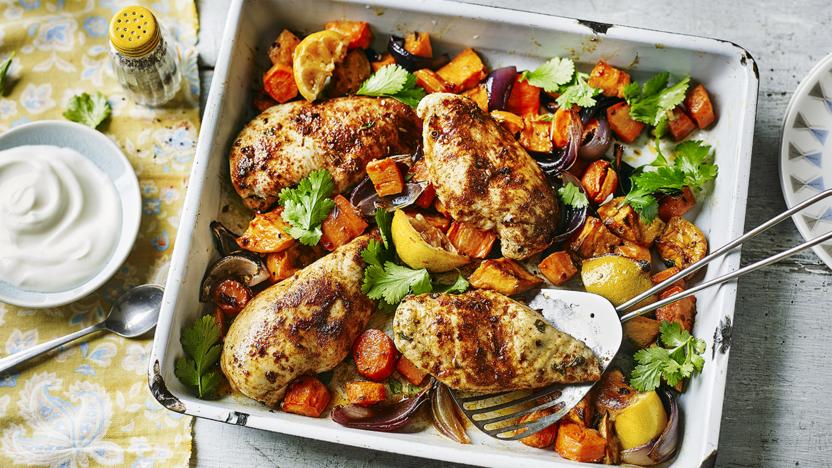 by Becca Spry
Replace potatoes with root vegetables to reduce the carbohydrates in a chicken traybake and add plenty of spice to turn up the flavour.
Each serving provides 361 kcal, 44g protein, 30g carbohydrate (of which 14g sugars), 5.5g fat (of which 1g saturates), 7g fibre and 0.5g salt.
Main course
More Healthy diet plans collections