Dark chocolate treats
Chocolate with a high percentage of cocoa contains lots of good-for-you flavonoids. It's good to know these dark chocolate treats have health benefits as well as being delicious!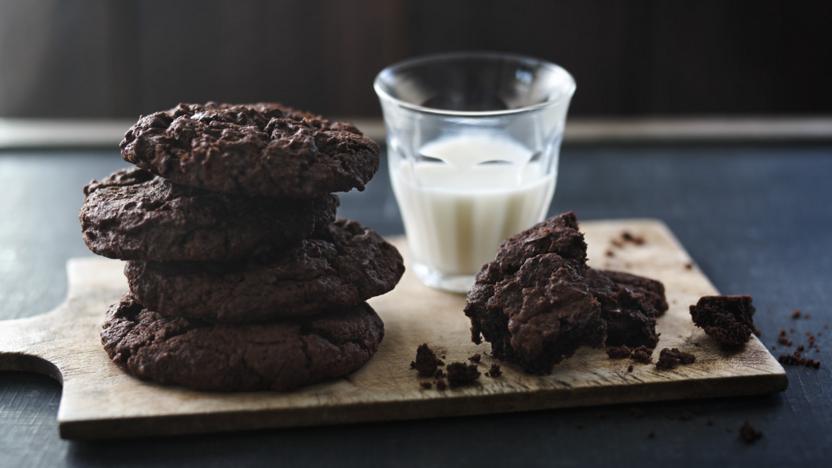 by Nigella Lawson
Often I make a full batch of these but bake only half and freeze the other half. I freeze them on a little tray and once they're hard, I bung them in a freezer bag and stash it back in the freezer. That way I can bake another six without any effort.
Cakes and baking
More Halloween collections