Cooking with tins
Stocking up the store cupboard is a great way of saving money and making sure you don't run low on supplies! Recipes tend to be cheap, easy and quick to throw together.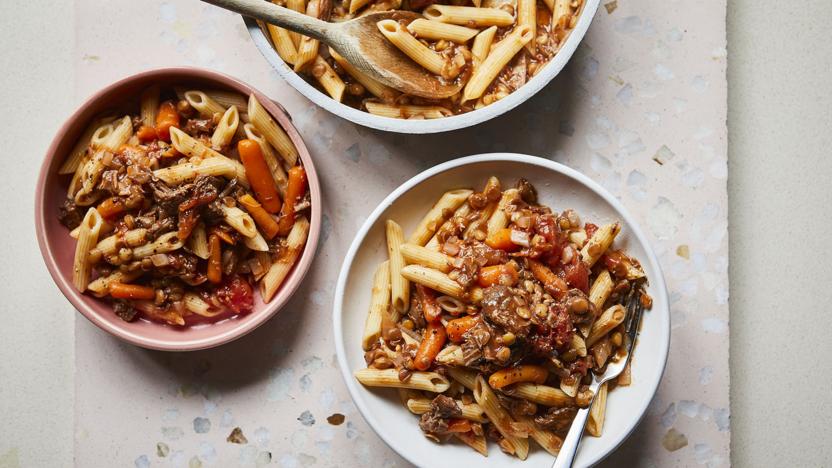 by Jack Monroe
This simple ragù imitates an Italian dish that's usually made with fresh beef and tomatoes, simmered for hours until the meat falls apart in delicate fronds at the touch of a fork. Stewed steak in gravy perfectly replicates the slow-cooked tender meat of its grander cousin.
I made both versions side by side to test this recipe, and all of the people I gave them to in blind taste tests preferred this version! The lentils aren't mandatory, but they add extra texture and protein, and make the meal go further; ideal if you're meal prepping for the freezer, or feeding a crowd.
Main course
More Easy family dinners collections