Alternative Christmas desserts
Festive twists on your favourite bakes and desserts, including a Bakewell tart, trifle and a rocky road. Look no further for brilliant alternatives to traditional Christmas pudding.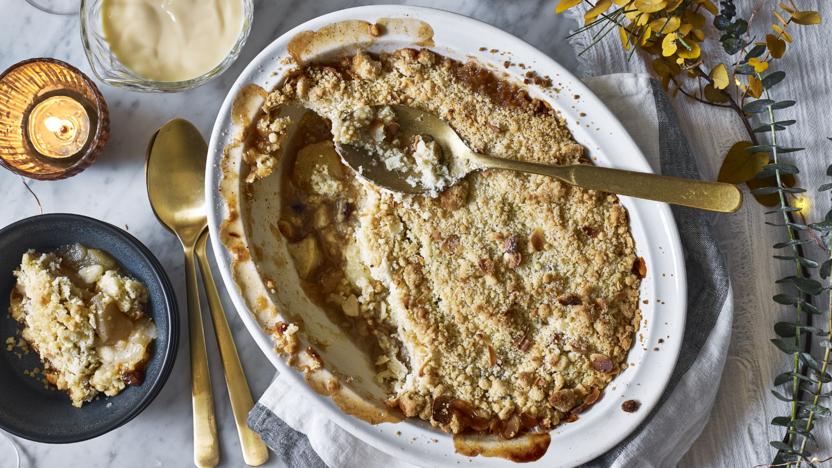 by Annie Rigg
This twist on the apple crumble is a great way to use up Christmas marzipan and the jar of mincemeat you have leftover post-Christmas. Let's get ready to crumble.
Desserts
More Christmas collections