Christmas Eve recipes
It's the night before Christmas and we have put together some classic Christmas Eve dishes to enjoy with friends and family.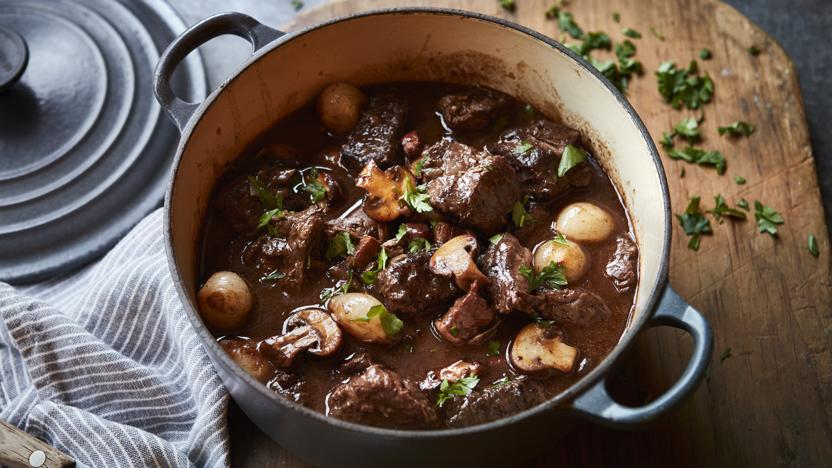 by The Hairy Bikers
It's worth getting good-quality, well-marbled meat from the butcher's shop for this beef bourguignon recipe. The supermarket meat is often too lean and will become dry rather than succulent during the long cooking. Serve with creamy mashed potatoes and some green vegetables, or even a crisp side salad with a mustardy dressing.
Main course
More Christmas collections