Christmas dinner recipes
Show-stopping turkeys, classic glazed hams, succulent roasts beef, all the best trimmings possible and more. Pick and choose your new or old favourites and use our simple step-by-step guides to make the perfect Christmas dinner.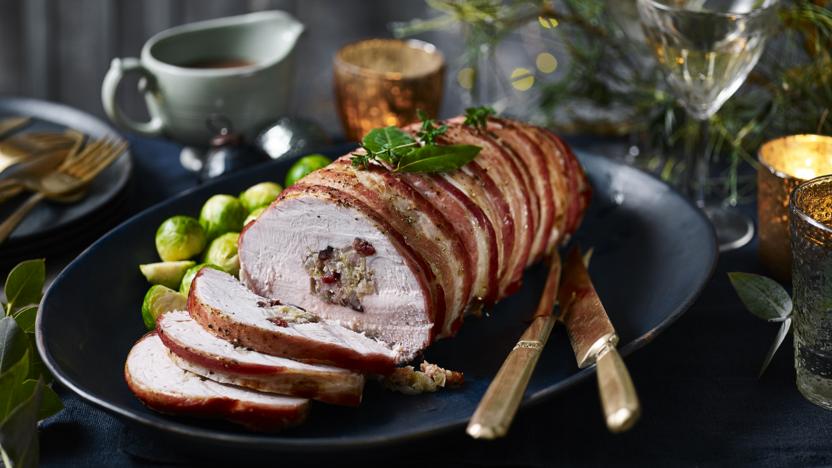 by Justine Pattison
Less than 2 hours of roasting makes this stuffed turkey crown a relatively quick Christmas dinner. As well as lemon and thyme, the stuffing features tart dried cranberries, crunchy almonds and sweet leeks.
Main course
More Christmas collections