Christmas cake decorations
These fun Christmas cake decorations will please both adults and children. From traditional royal icing to cute gingerbread cutouts and a Christmas eve scene, there is an idea for every family.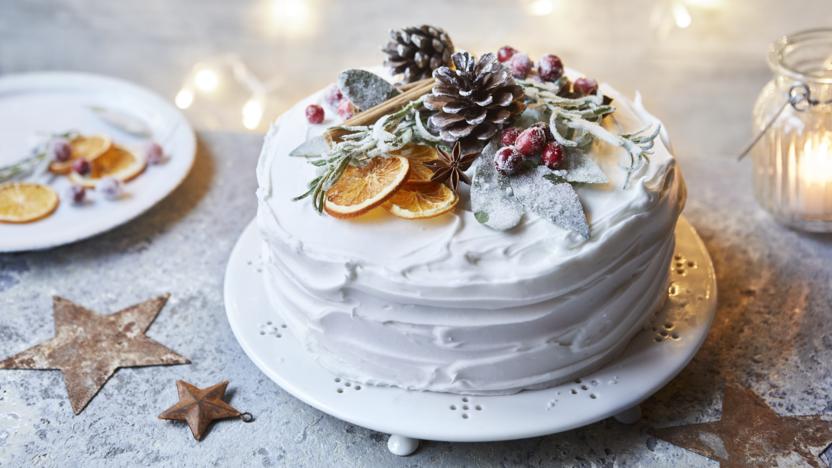 Five simple steps for how to cover your cake in marzipan and royal icing. Watch the technique videos for more information and see the recipe tips (below) for how to create the simple Christmas decorations in the photo.
This recipe makes enough for a 18cm/7in round cake or a thin covering on 18cm/7in square cakes and 20cm/8in round cakes.
Cakes and baking
More Christmas collections