Christmas biscuit recipes
Christmas biscuit and cookie recipes from BBC Food to share with everyone, whatever their favourite. From gingerbread to classic shortbread, from fancy iced biscuits to simple cookies - we have all you need to whip up a bumper batch.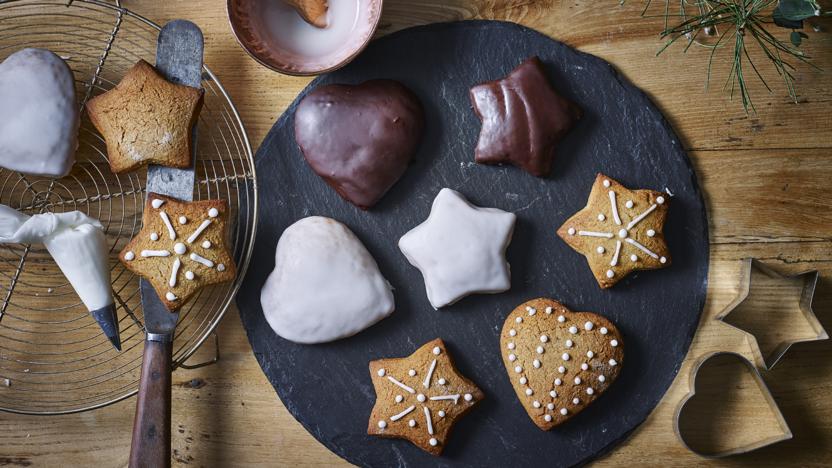 by Sophie Whitbread
Lebkuchen are traditional German Christmas cookies. Whether you make traditional circles or cut into stars and hearts, friends and family will love these Christmas biscuits.
You can decorate them in so many ways as well. My favourites are chocolate covered, closely followed by a thin icing - but if you like thick icing don't let me stop you!
Cakes and baking
More Christmas collections