Christmas biscuit recipes
Christmas biscuit and cookie recipes from BBC Food to share with everyone, whatever their favourite. From gingerbread to classic shortbread, from fancy iced biscuits to simple cookies - we have all you need to whip up a bumper batch.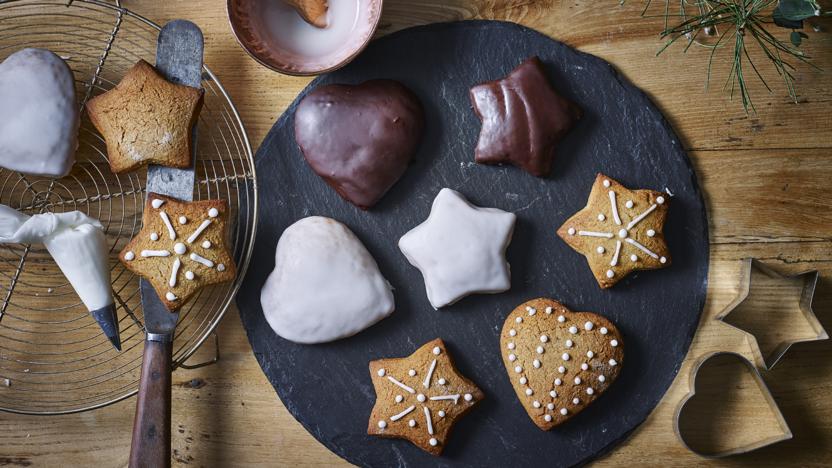 by Sophie Whitbread
Making German lebkuchen is a festive delight. Whether you make traditional circles or cut into stars and hearts, friends and family will love these Christmas biscuits.
Cakes and baking
More Christmas collections