Christmas baking recipes
Get ahead with your festive baking with classics like Christmas cake and mince pies, as well as a whole world of breads, brownies and cupcakes. Also see our related Christmas biscuits collection.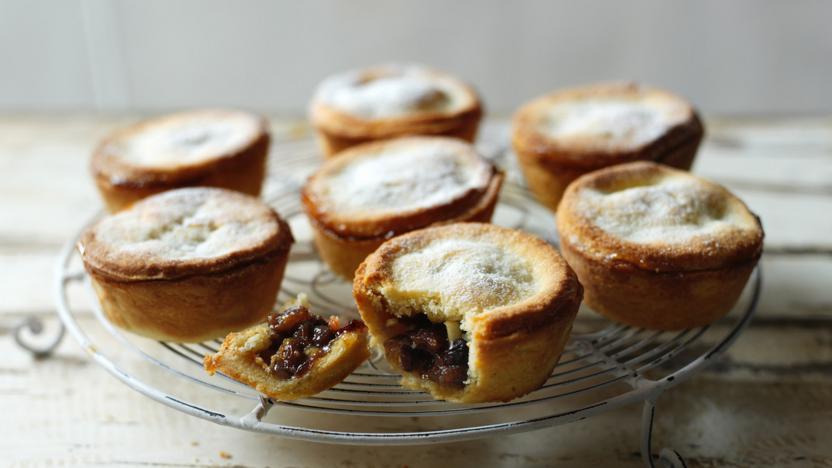 by Paul Hollywood
These deep and crumbly mince pies are so simple and delicious. The secret to Paul's mince pie recipe is to jazz up shop-bought mincemeat with a little extra fruit and zest. (No soggy bottoms, please.)
Equipment and preparation: You will need a deep muffin mould with 12 holes, a round pastry cutter and a fluted pastry cutter.
Cakes and baking
More Christmas collections