Chicken pasta recipes
Bringing two of our favourite things together... Try our chicken pasta recipes for a great midweek dinner that everyone will love.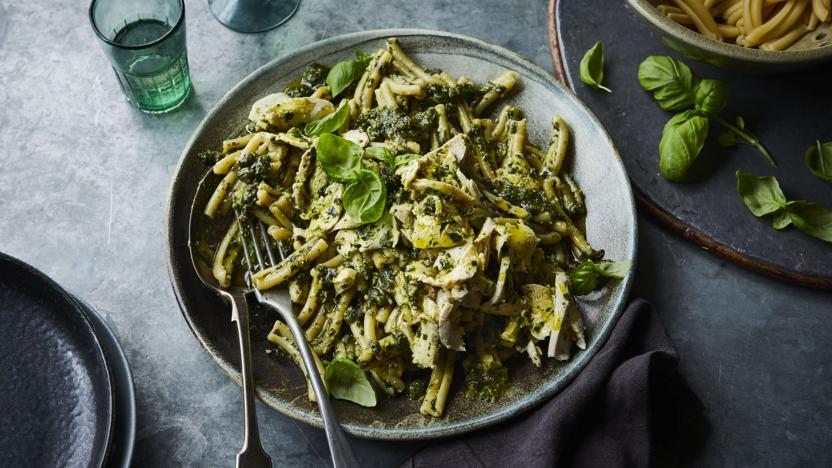 by Rachel Roddy
Chicken pesto pasta isn't a traditional Italian dish, but pesto Genovese is often served with meat and fish. Rachel Roddy's comforting, vibrant pasta dish combines all three.
Main course