Cheap ways to use tinned fish
Tinned mackerel is epic. Cheap, quick AND delicious. What more could you possibly want from a budget meal?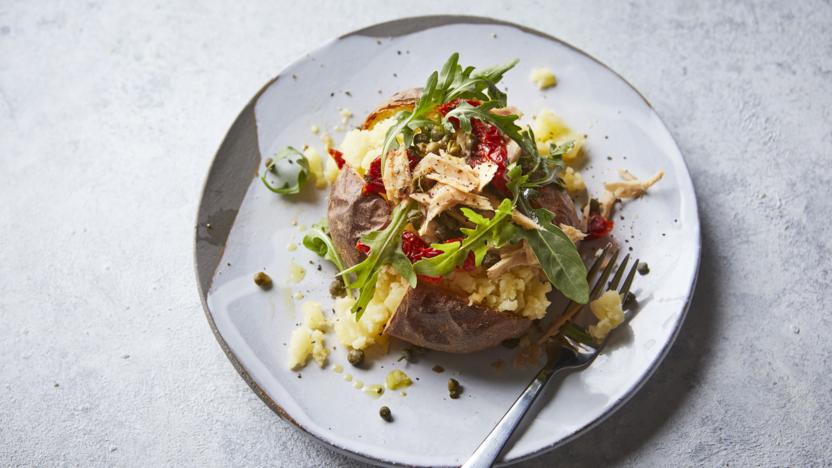 by Izy Hossack
Tinned tuna, sun-dried tomatoes and capers with a zippy lemon dressing make a fresh-tasting jacket potato filling. Rocket brings a peppery flavour that's delicious with tuna.
Each serving provides 465 kcal, 34g protein, 47g carbohydrates (of which 2g sugars), 15g fat (of which 1g saturates), 5g fibre and 2g salt.
Main course