Cheap Italian-inspired family favourites
Budget Italian-inspired feasts the whole family will love. Whether it's a creamy risotto, cheesy vegetable bake or a quick cheat's pizza, we've got something for everyone.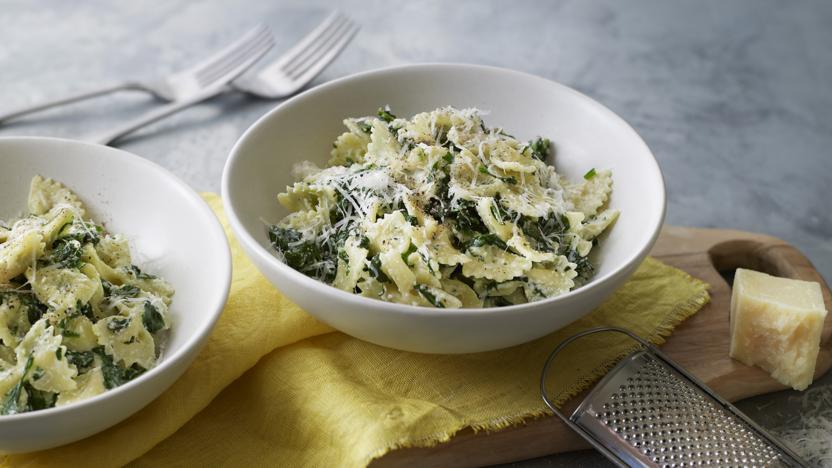 by Anna Del Conte
You can make Anna Del Conte's quick and easy spinach and ricotta pasta sauce in less time than it takes to cook the pasta.
Main course
More Easy family dinners collections