Cheap Italian family favourites
Budget Italian feasts the whole family will love. Whether it's a creamy risotto, cheesy vegetable bake or a quick cheat's pizza, we've got something for everyone.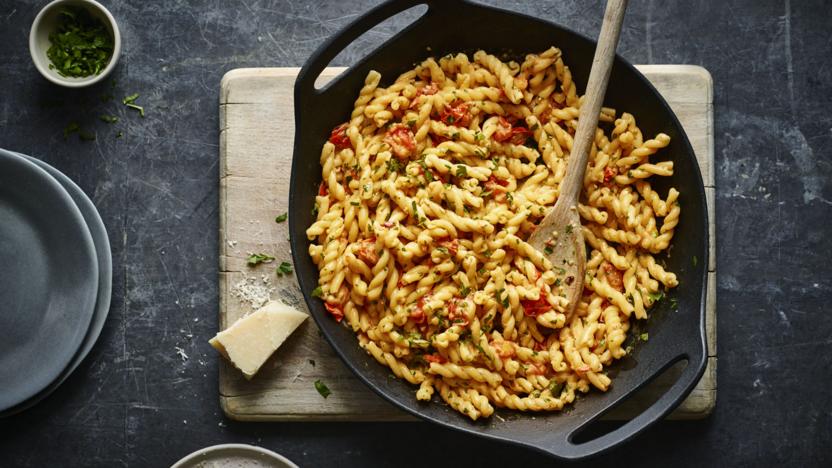 by Nigella Lawson
Quick, simple and – much as I hate the word – tasty. I know no self-respecting Italian would let tomato seeds sully a sauce, but I do so very happily, and it's the gloop inside the halved cherry tomatoes that adds cohesion to the spicy, tangy creaminess.
Main course
More Easy family dinners collections