Cheap chicken dinners
Low-cost chicken recipes perfect for families cooking on a budget. Including chicken casserole, risotto, curry, and stir fry.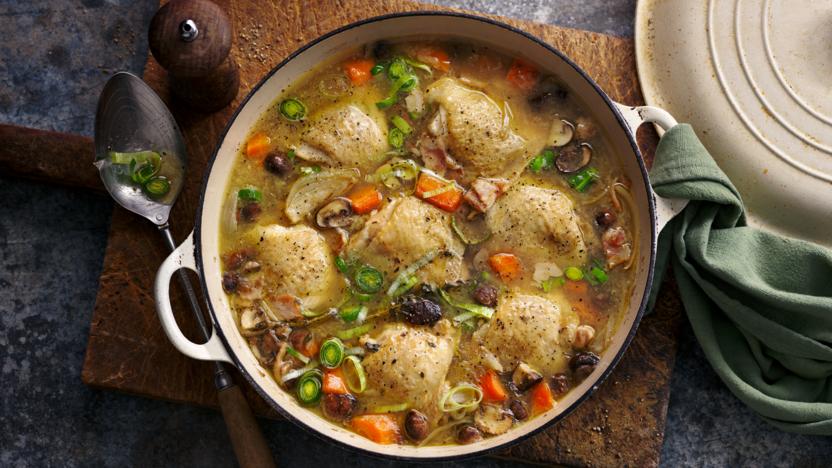 by Justine Pattison
An easy chicken casserole recipe should be in every cook's little black book and this one will go down well with all of the family. Serve with mashed or boiled potatoes, or rice.
Each serving provides 425 kcal, 48g protein, 13g carbohydrates (of which 7.5g sugars), 19g fat (of which 5g saturates), 5g fibre and 2.4g salt.
Main course