Cheap vegan dinners
Recipes to disprove the myth that cheap and vegan food can't be wonderful and tasty.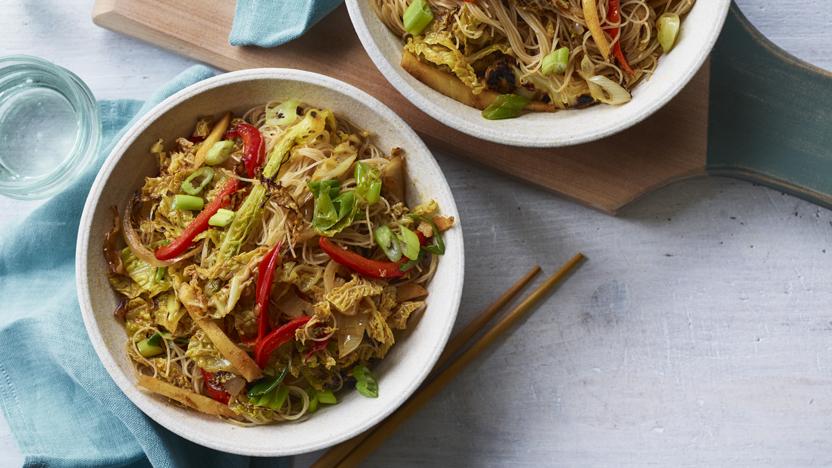 by Dr Rupy Aujla
A speedy, vegan stir-fry with aromatic spice and plenty of veg. Dr Rupy and the BOSH! team make a flavour-packed dinner that costs under £1 per portion.
Each serving provides 489 kcal, 14g protein, 81.5g carbohydrate (of which 13g sugars), 9g fat (of which 1.5g saturates), 11g fibre and 1.1g salt.
Main course
More Veganuary collections