Camping recipes
Our camping recipes take you beyond a bacon sarnie - you'd be amazed what you can cook on a single burner or a basic barbecue.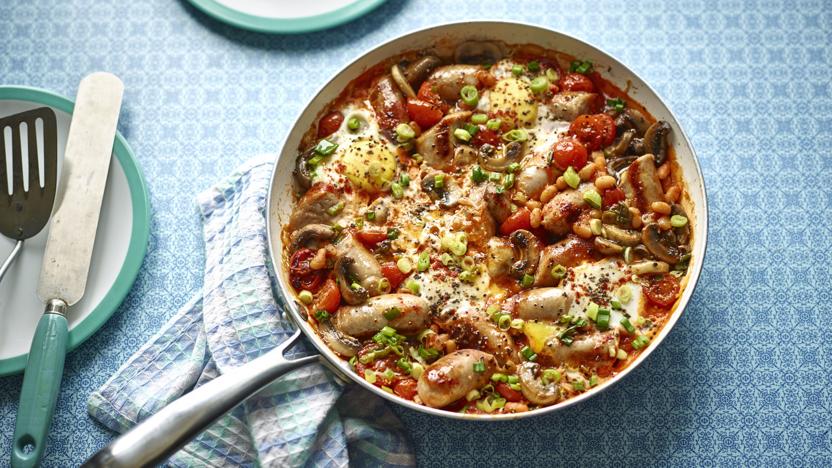 by Sunil Vijayakar
A hearty, low-calorie one-pan breakfast to wake you up and get your metabolism going.
Each serving provides 455 kcal, 22.5g protein, 22g carbohydrates (of which 10.5g sugars), 23g fat (of which 7.5g saturates), 7.5g fibre and 2.3g salt.
With a GI of 45 this meal is high protein, low GI.
Brunch