Budget dinners
Our cheap recipes will help you make balanced meals on a tight budget. We've kept things simple so you can whip up an omelette, stew or curry even if time is limited.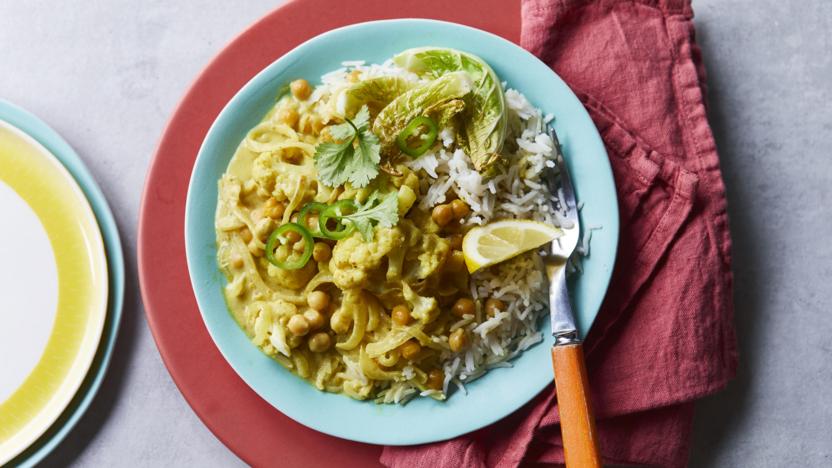 by Sarah Cook
This vegan chickpea and cauliflower curry really is faster to make than ordering a takeaway, and it's bursting with flavour and richness from the coconut milk. The flavours will improve overnight, so if you're cooking for one you can look forward to an even tastier dinner the next day.
Without the optional serving suggestions, each serving provides 587 kcal, 16g protein, 71g carbohydrates (of which 12g sugars), 23g fat (of which 12g saturates), 15g fibre and 0.3g salt.
Serve with cooked rice or warm naan bread and garnished with sliced green chilli, or some roughly chopped coriander leaves.
Main course