Exam-day breakfasts
For the best exam-day breakfast, combine slow-release carbohydrates, such as whole rolled porridge oats or whole grain bread with high-protein foods, such as milk, yoghurt and eggs. Ditch the sugar, too.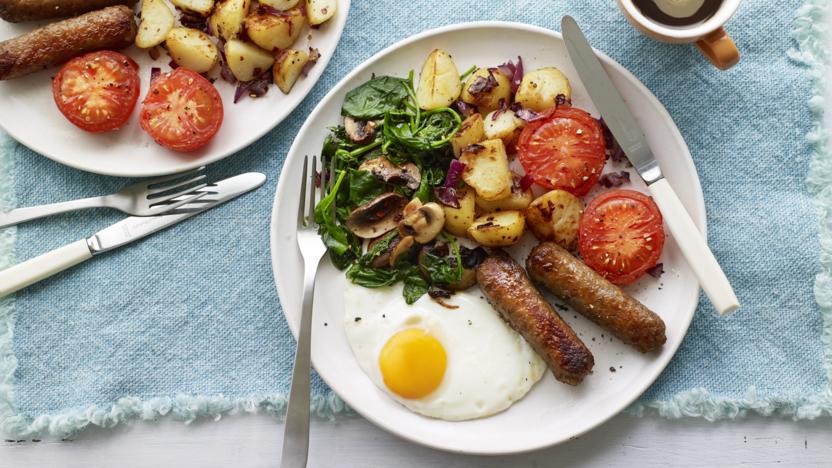 by Justine Pattison
This vegetarian fry up has many highlights, including herb and chilli-flecked fried potatoes. Combine them with juicy mushrooms, tomatoes and spinach.
Each serving provides 500 kcal, 27g protein, 35g carbohydrates (of which 8g sugars), 26g fat (of which 5.5g saturates), 8g fibre and 2.1g salt.
Brunch