Birthday cake recipes
Make someone's birthday extra special with one of these incredibly delicious and crowd-pleasing birthday cakes. Choose from chocolate, carrot, lemon, Victoria and much more.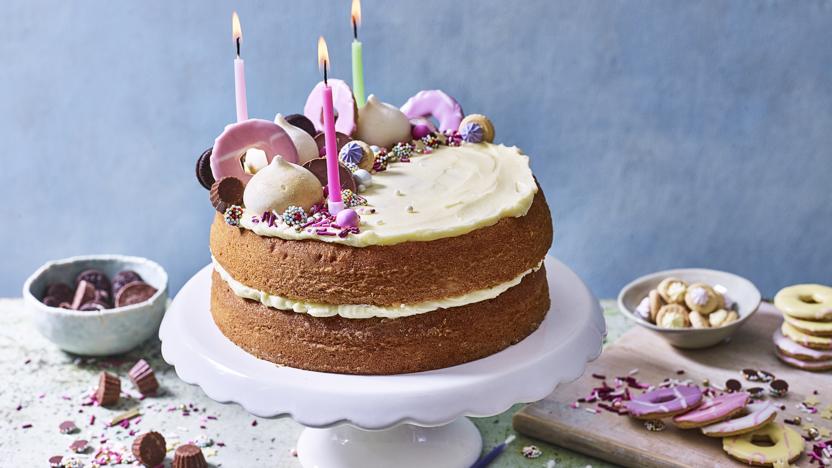 A homemade birthday cake is treat that will be remembered for the love and effort you put in. This easy birthday cake recipe requires less effort than most, but still looks fun and impressive.
Cakes and baking
More Birthday parties collections